Cannabis infused foods and drinks: Food safety and the endocannabinoid system
Larry Holbrook

Michael Kani
Abstract
Until recently, consumer perception of cannabis was largely framed by its stigma surrounding drug use. Today, in an era of medical and recreational cannabis legalization, an increasing commercialization of cannabis-based products are being purported as functional foods. It is important for a wider audience of researchers, health care professionals, regulators and industry stakeholders to enhance their awareness of the human endocannabinoid system as a physiological regulator, the safety issues of product and process methods and adherence to qualitycontrolled training programs for assuring the public of safe practices.
Downloads
Download data is not yet available.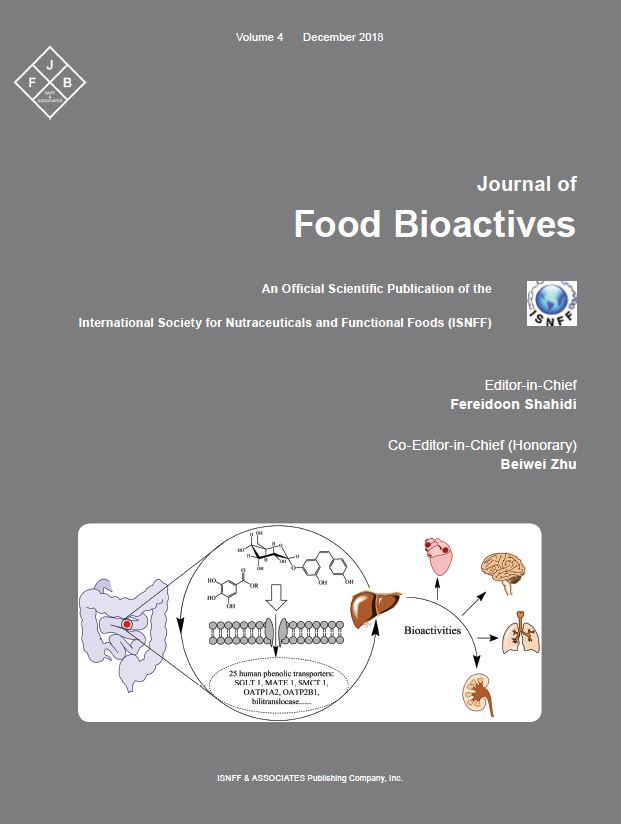 Copyright (c) 2018 Journal of Food Bioactives
This work is licensed under a Creative Commons Attribution-NonCommercial 4.0 International License.