Phytochemical composition and bioactivities of hawthorn (Crataegus spp.): review of recent research advances
Petras Rimantas Venskutonis
Abstract
Hawthorn (Crataegus spp.) is one of the most famous plants which has been used as natural medicine and nutraceutical. Its phytochemical composition, bioactive compounds and health benefits have been intensively studied and hawthorn preparations may be recognized as classical natural products for cardiovascular health. Polyphenolic compounds of different hawthorn anatomical parts as well as their extracts have been the focus of a majority of these studies, although various other classes of natural health promoting constituents have also been isolated, identified and characterized. Regardless, numerous published reports have particularly focused on the activity mechanisms which are very important for supporting various health benefits. This review summarizes the most recent studies on hawthorn, mainly published since 2015. Search of different databases indicates that approximately 200 publications, which are relevant to phytochemistry and health benefits of Crataegus spp., have appeared since then, most of them have not been included in the existing reviews.
Downloads
Download data is not yet available.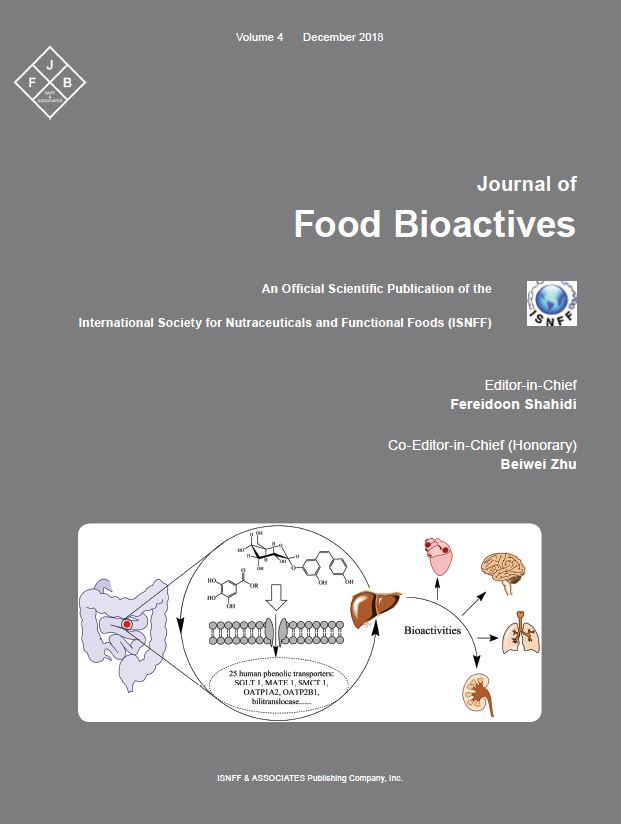 How to Cite
Venskutonis, P. R. (2018). Phytochemical composition and bioactivities of hawthorn (Crataegus spp.): review of recent research advances. Journal of Food Bioactives, 4, 69–87. https://doi.org/10.31665/JFB.2018.4163
Copyright (c) 2018 Journal of Food Bioactives
This work is licensed under a Creative Commons Attribution-NonCommercial 4.0 International License.