Facile synthesis of bioactive Allitol from D-psicose by coexpression of ribitol dehydrogenase and formate dehydrogenase in Escherichia Coli
Hinawi A.M. Hassanin

Mohammed A.A. Eassa

Bo Jiang
Abstract
Coexpression of formate dehydrogenase (FDH) and ribitol dehydrogenase (RDH) in Escherichia coli was used for the synthesis of Allitol from D-psicose. FDH was coexpressed with RDH for continuous NADH regeneration. The results revealed that the optimum conditions for allitol production occurred at pH 7.0 and 30 °C. Allitol reached the maximum yield of 19.2 mg at 2.0% substrate concentration after 48 hours. Using D-psicose as a substrate, allitol was successfully produced using an engineered E. coli coexpressed with RDH and FDH.
Downloads
Download data is not yet available.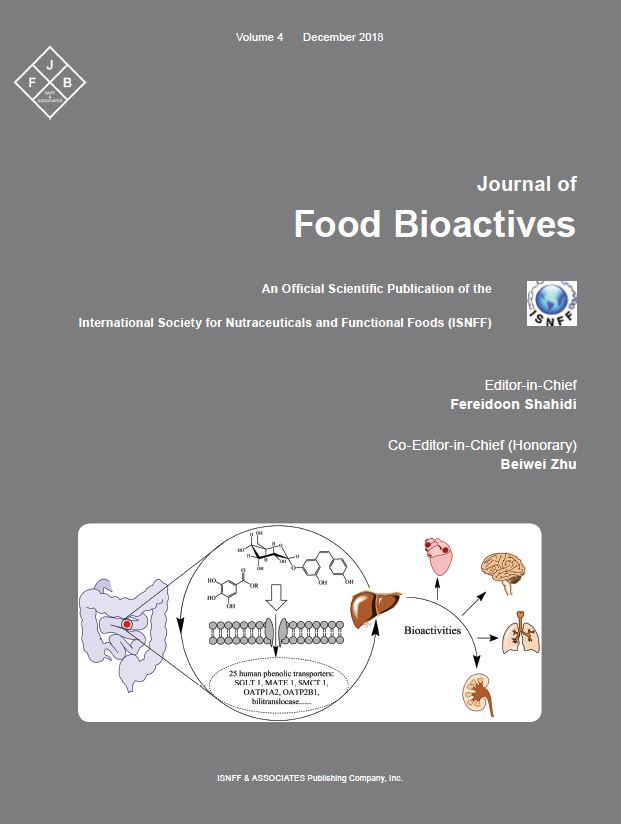 Section
Original Research
Copyright (c) 2018 Journal of Food Bioactives
This work is licensed under a Creative Commons Attribution-NonCommercial 4.0 International License.