Do food bioactives play a role in attention-deficit/ hyperactivity disorder?
Abstract
Attention-deficit/hyperactivity disorder (ADHD) is a common diagnosis in children, which may persist into adulthood. Short-term benefits of pharmacological treatment have been shown, but concerns regarding long-term efficacy and safety have led to a search for alternative treatments. Nutrition may be an important factor in psychiatric disorders. At group level, food bioactives do not appear to play a significant pathogenetic or therapeutic role in ADHD. Benefits of treatment with omega-3 fatty acids, vitamins and minerals may be confined to individuals deficient in these micronutrients. Dietary patterns may be of greater importance than individual nutrients. However, both diet and consumption of certain nutrients may be precursors or consequences of ADHD. The controversy surrounding the clinical and pathogenetic heterogeneity of ADHD complicates the assessment of food bioactives. The identification of a potential role of food bioactives in ADHD is hindered by the ill-defined nature of the disorder and the lack of biological markers underpinning its validity. The therapeutic efficacy of food bioactives cannot be tested by evaluating their effect on the pathophysiology of ADHD but only by observing their effects on symptom severity.
Downloads
Download data is not yet available.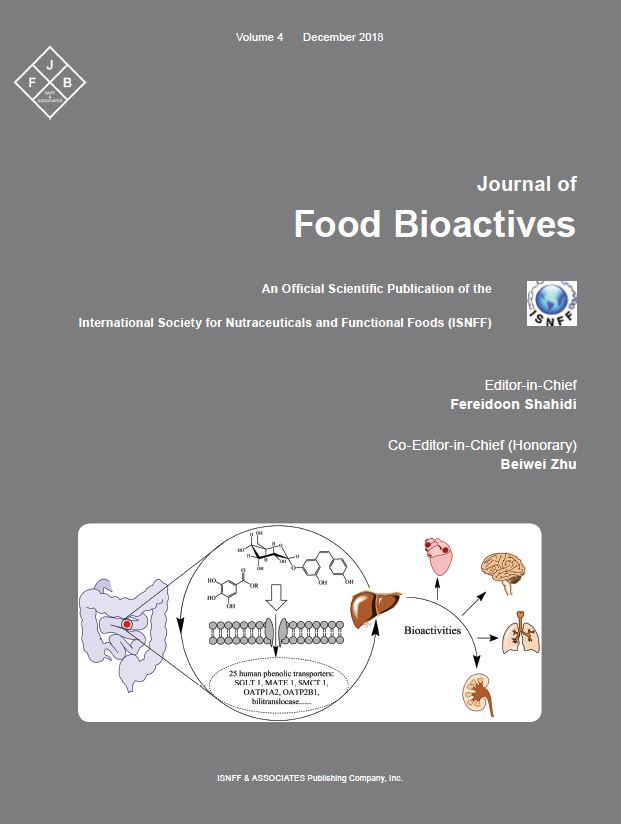 How to Cite
Lange, K. W. (2018). Do food bioactives play a role in attention-deficit/ hyperactivity disorder?. Journal of Food Bioactives, 4, 1–7. https://doi.org/10.31665/JFB.2018.4160
Copyright (c) 2018 Journal of Food Bioactives
This work is licensed under a Creative Commons Attribution-NonCommercial 4.0 International License.